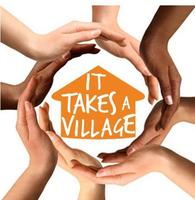 It's 60 minutes before I'm scheduled to present my talk. I've been calm all day. Surprisingly calm. None of the usual jitters. Which is interesting, since this is the first time I'm going to be making a paid offer to an audience at an event that is not mine.
I've made many offers for free gifts that had people "running to the back of the room" and this is my next "stretch" – to make them an offer that requires them to spend money.
My inner doubter rails her head: "Will they connect with me? My message? My offer? Will they buy from me after only spending 50 minutes with me? Will they like me enough to say yes?"
I'm feeling jittery now. The lack of sleep (staying up all night "perfecting" my powerpoint presentation) is catching up with me and I can feel my energy starting to lag.
I go find my client, Peter, who is a performance coach. "Can I run my opening by you?" 
We find a quiet alcove and he gives me a few brilliant pointers to improve my talk, addresses my nervousness (I'd been completely unaware I was wringing my hands while we were talking) and sends me off to meditate and ground myself.
My whole body is vibrating. Is it excitement or fear? They feel the same in the body.
I go up to the conference room where I am to speak. Laptop connected, powerpoint ready. I take a seat, put my headphones in my ears to block the world out, and spend the next 20 minutes in deep meditation. The guided meditation I listen to connects me to my "higher self" (the most powerful, confident, brilliant, knowledgable, calm, aspect of me); to Source (God) and the rest of my "non-physical" support team (my guardian angels and spirit guides).
In the back of the room my assistant, Laurie-Anne, has organized the order forms and ensures I am not disturbed as I meditate.
My iphone is another vital part of my support team. 🙂 Coming out of my meditation, I switch to Machel Montano's "Remedy" an upbeat piece of carnival music that pumps me up, elevates my energy and connects me to my West Indian roots.
I'm prancing around the room feeling pure joy when, 15 minutes before start time, the rest of my support team arrives: Matthew, who will introduce me and Erin who will handle logistics and manage my timer.
My coach, Brian, also stops by to remind me: "You got this".
In the final minutes before the doors open, I'm pacing the front of the room listening to Josh Groban's version of "You Raise Me Up" and I begin to cry. Tears of release. Tears of gratitude. For this opportunity. For how far I've come and how much I've overcome to get here. For the support that surrounds me, enables me, strengthens me.
I wipe my tears and a smile spreads across my face as the final part of my support team – the audience – enters the room. My heart is full. I'm excited. I'm calm. I'm ready.
I'm always stepping out of my comfort zone. It's how I keep growing, learning and stretching my limits. It makes my life interesting and exciting. I have discovered it's much easier to do it with support.
Take a minute and think about the people that support you. No matter what you have accomplished, you have NOT done it alone. Even when it feels like you have. Even when you haven't been able to see, or feel, the support. Trust me, it's been there.
I invite you this thanksgiving to take a moment and feel gratitude for all the support in your life. Gratitude is a gift you give yourself. If you could use more support, open to receive it and reach out and ask for it.
Happy Thanksgiving!