Your body is your home! It''s where you live. Like it or not, it's the only one you''ve got.  It''s with you all the time, so it really suits to to find a way to love it. Just like your physical house, if you don''t love it you''ll be less likely to have friends over and you certainly aren''t going to show it off! You also aren''t as likely to spend money on it, or fix it up, and in the end it will fall down around you!
Here are 5 reasons why it would benefit you to love your body just the way it is 
(and how you can start if you don''t):
You''ll feel Sexier! When you love your body you feel better about yourself. You''re less inhibited. (Chances are you''ll have more sex too because you're not afraid to show off your body). How to start: Don''t waste precious time and energy putting yourself down and comparing yourself to others. You are a masterpiece! Bodies come in all shapes and sizes. There is no one else on this planet exactly like you. Celebrate you!
It makes Shopping Easier and more Fun! When you're comfortable in your own skin you dress differently. You''ll actually wear brighter colors and more daring clothes because you're not afraid to stand out and be noticed. You''ll actually choose clothes that make you feel good and that you really love rather than what "looks good on you". It''s also easier to look in that dressing room mirror! How to start: Make a habit of focusing on your attributes, the part of your body you DO like.
You''ll be more Confident! People who are uncomfortable with how they look represent themselves differently from those who have a healthy body image (e.g. The  "Shrinking Wall Flower" vs "The Dynamic Diva"). When you love your body you feel more comfortable and relaxed in it and people are more relaxed and comfortable around you. (You'll also take better care of it and experience better health). How to start: Find something to complement yourself on every day.
You''ll be Happier!People generally identify themselves with their bodies, so if you don''t love your body,                              onsome level youare not loving you! This leads to feeling badly about yourself and negative self talk which makes you more unhappy. Negative self talk can be a real energy drain. If you love and accept your body you won''t feel so critical of yourselfand you''ll have more energy to boot! How to start: Invite your inner critic to change jobs and become your inner cheerleader. Start catching yourself when you think something negative and immediately turn it around.
You''ll get out more and have more fun! Your body image can affect the activities you participate in. (If you hate your legs and think they're too skinny, you probably won't wear shorts and may not go to the beach, let alone wear a bikini!) The funny thing is, people generally take their cues from us. If we are self conscious about something, that''s like a big red flag and they are sure to notice that very thing! Chances are if you''re relaxed about it, no one will notice. How to start: Say yes this week to one thing you would normally say no to. Instead of saying ""I can''t"" ask yourself ""How can I?"".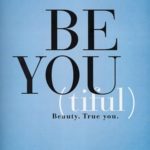 Don't get caught playing the "When/Then" game. For e.g. "
When
 I lose that last 10 pounds, 
Then
 I''ll feel good about my body". (You''re actually more likely to lose that 10 pounds if you love your body – because your more likely to pay attention to it, exercise it and nourish it!  And, as the inspirational author and speaker Wayne Dyer says: ""When you change the way you look at things, the things you look at change"". So as you practice loving your body the way it is it will become the body you love!
Do you agree or disagree? I'd  love to hear your thoughts and personal experiences with loving  (or not loving) your body!
Please leave a comment below…